Mini Helmet of the Monegasque driver Charles Leclerc used at the Monaco GP 2021. This mini helmet is a special design that the Scuderia Ferrari driver wanted to use for the Monaco GP as a tribute to the Monegasque driver Louis Chiron.
Louis Chiron was one of the greatest drivers between the two world wars, with a career spanning more than thirty years, he is the driver who has competed at the oldest age in Formula 1 with a sixth place in the 1955 Monaco GP at the age of 55. The Bugatti Chiron super sports car is named after him as a tribute.
In 1931 he won the Monaco Grand Prix racing for Bugatti from 11th on the grid. He is to this day the only Monegasque to have won his home race.
Unfortunately, this beautiful mini-helmet could not be seen in the race, as Charles Leclerc, who took pole position, suffered an accident on the last qualifying lap which prevented him from repairing his Ferrari in time to take part in the race.
Share
查看完整資訊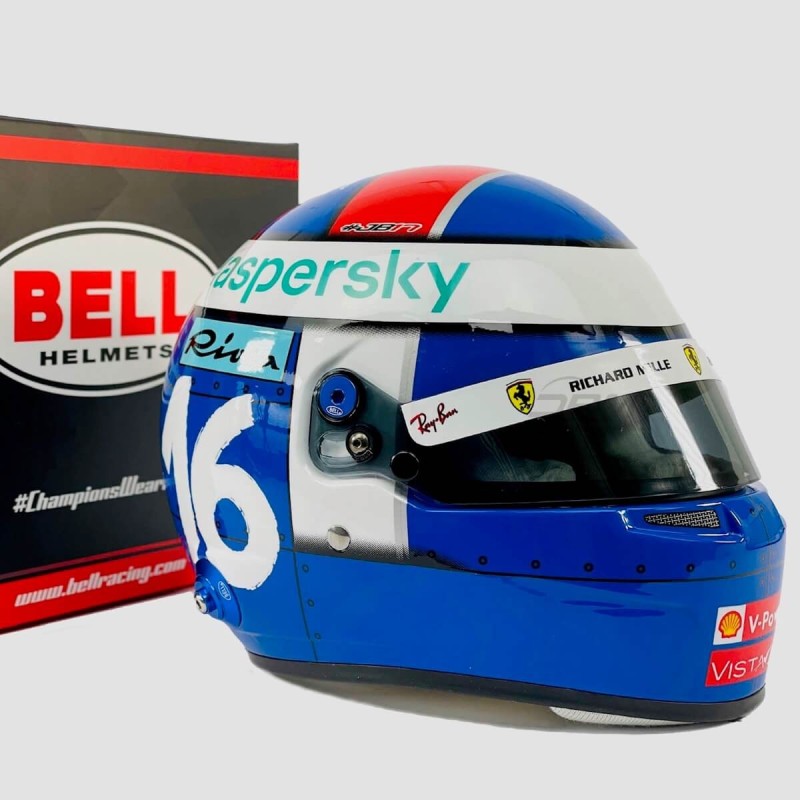 Backorder Items

Items on Backorder will need a longer delivery time depending on its availability.

Free Shipping over HKD$800

Upon any purchase above HKD$800, you may receive free shipping for your order!