Mini helmet Michael Scumacher - Spanish GP 1996 - Scale 1:2 Bell
Michael Schumacher - 1996. Schumacher's first helmet with Ferrari
The 1996 season saw the debut of (at the time) two-time champion Michael Schumacher with Scuderia Ferrari . A romance that would last 10 years and in which together they would achieve 5 world champion titles. Despite the statistics, the first season was not easy for Michael and he had to wait until the year 2000 to win his first title.
The Ferrari suffered from major reliability problems which forced it to retire or not finish the race in 7 of the 16 grands prix in the championship. Despite this, he finished third in the championship, with no chance of challenging the unbeatable Williams-Renault of Jacques Villeneuve and Damon Hill (who was champion that year).
The 1996 Spanish Grand Prix: Recital and first victory with Ferrari
Despite not having the best car on the grid, Michael Schumacher gave a real recital at the Catalunya circuit, achieving his first victory dressed in red. He started from third place on the grid, although due to a gearbox problem he lost several positions on the grid. In torrential rain, a situation in which he was a true master, he came back to lead from lap 13 and left all the other drivers except the top three more than a lap from the end of the race.
Video with the best moments of the 1996 GP: https://www.youtube.com/watch?v=i4wBUeZ5Hjc
In addition to this great victory that consecrated him as a master in the rain, he achieved two more victories that same season, at Spa-Francorchamps and Monza.
Michael Schumacher 1996 Mini Helmet 1:2 scale
1:2 scale replica of the helmet used by Michael Schumacher in the 1996 Formula 1 season. Limited edition.
To celebrate this historic victory, Michael Schumacher 's helmet from that time is now reissued on a reduced scale and in a special edition.
The miniature helmet from the manufacturer Bell is an exclusive replica. The paint combines world champion Michael Schumacher 's personal design in blue and white with the colors of the German flag in black/red/gold and the Ferrari branding.
Share
查看完整資訊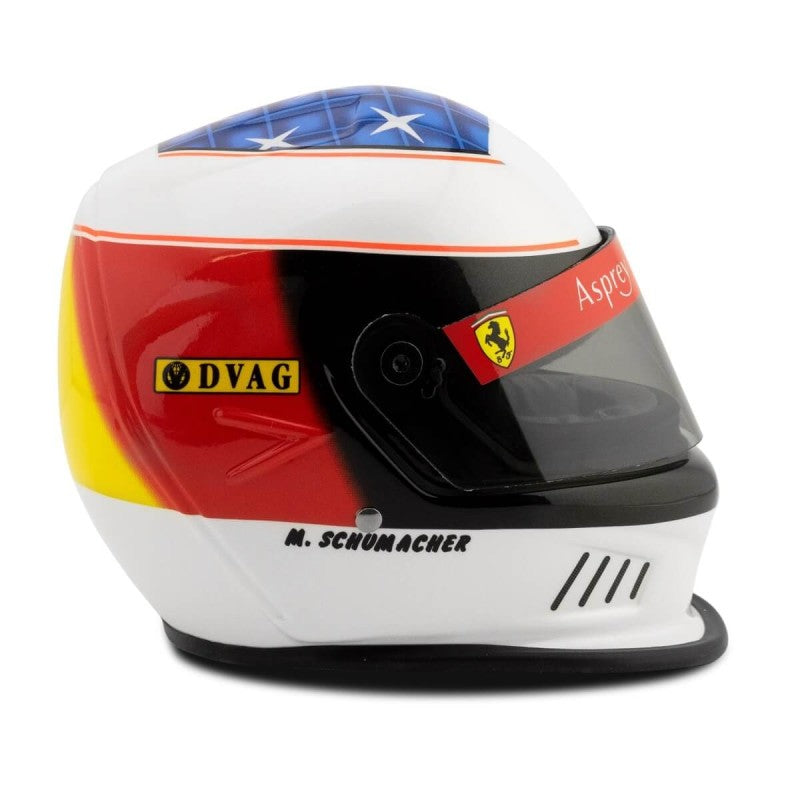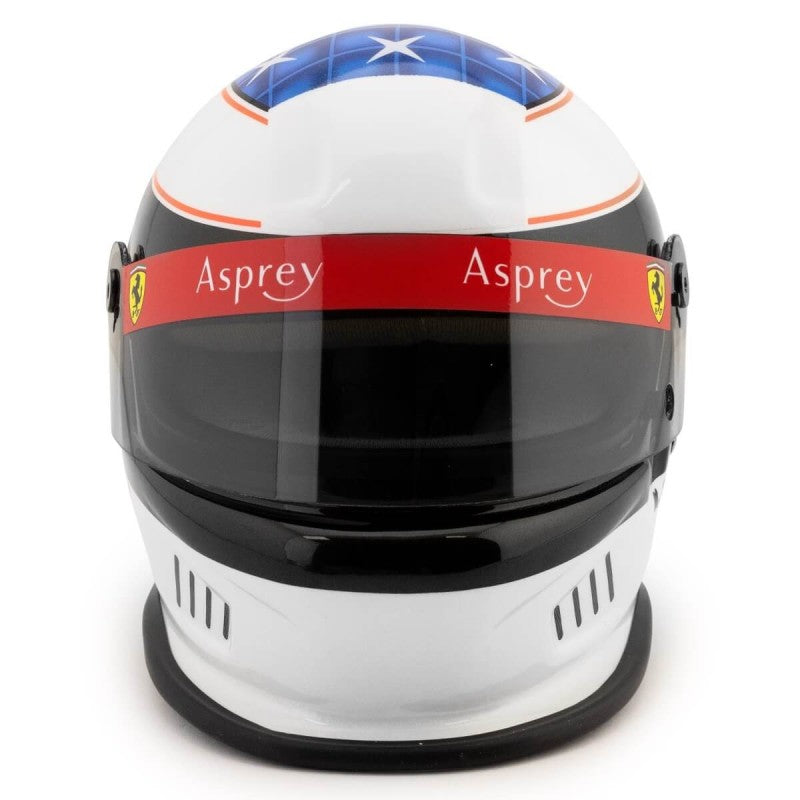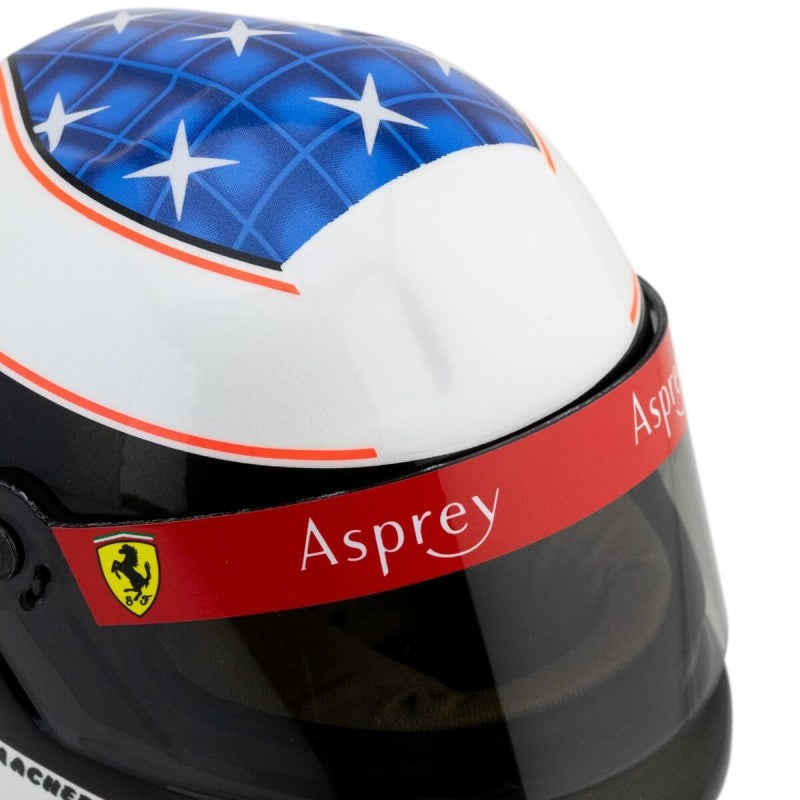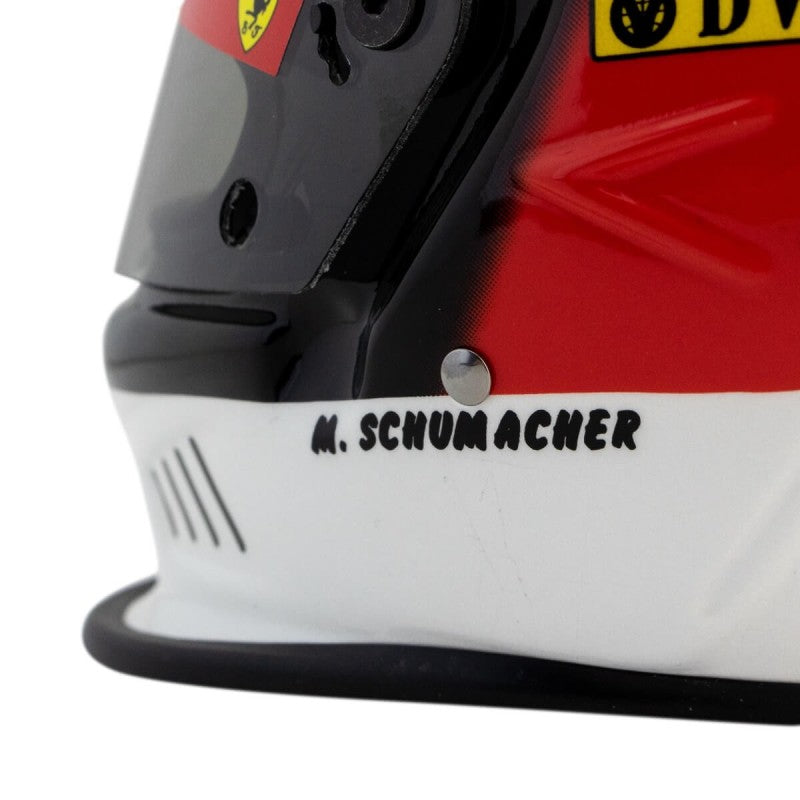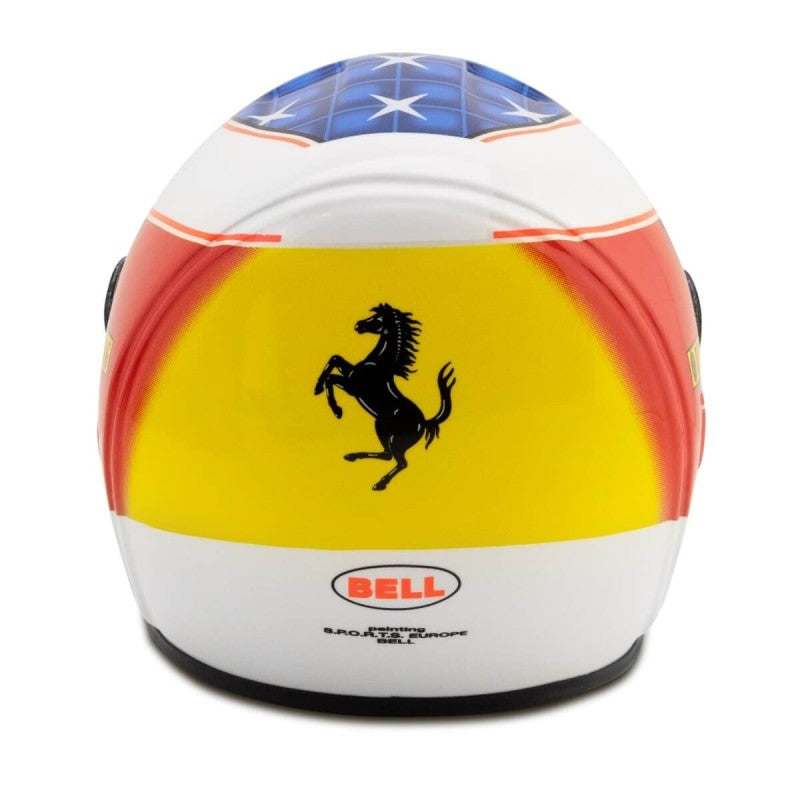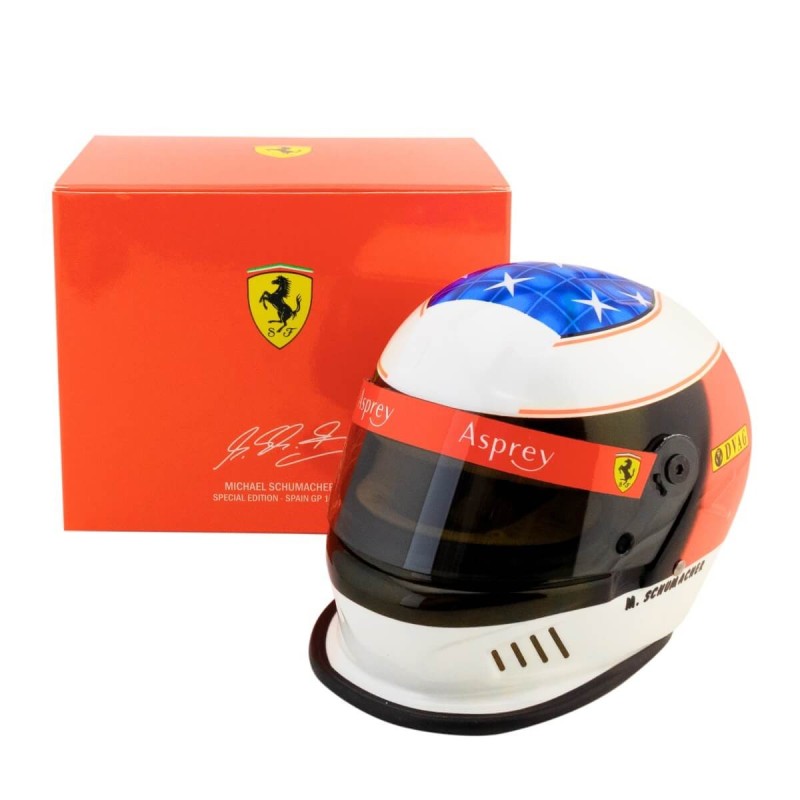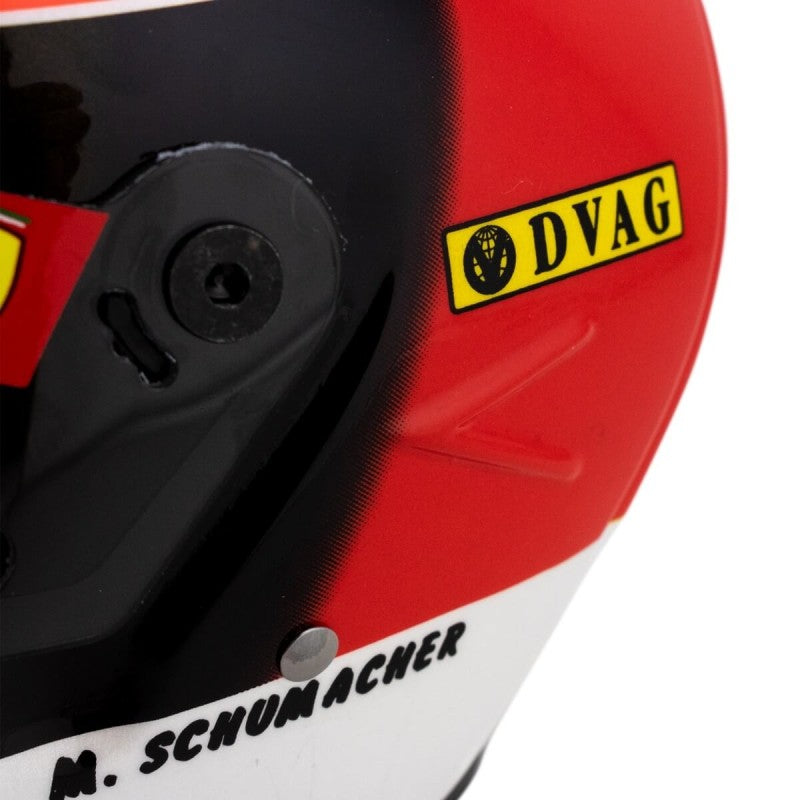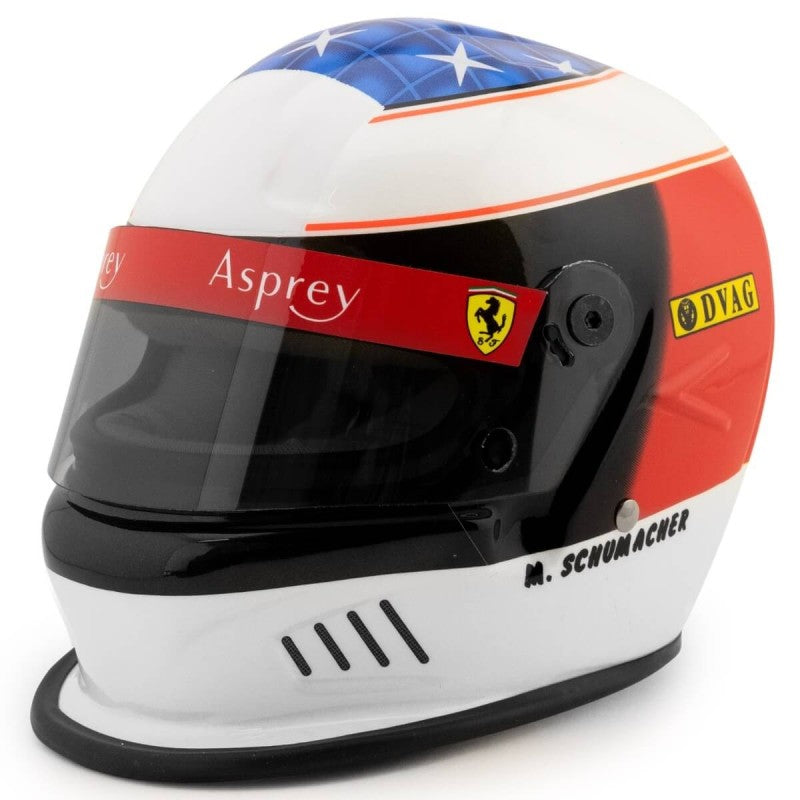 Backorder Items

Items on Backorder will need a longer delivery time depending on its availability.

Free Shipping over HKD$800

Upon any purchase above HKD$800, you may receive free shipping for your order!